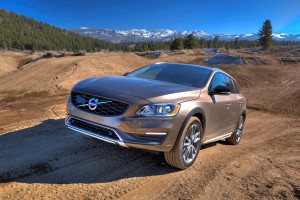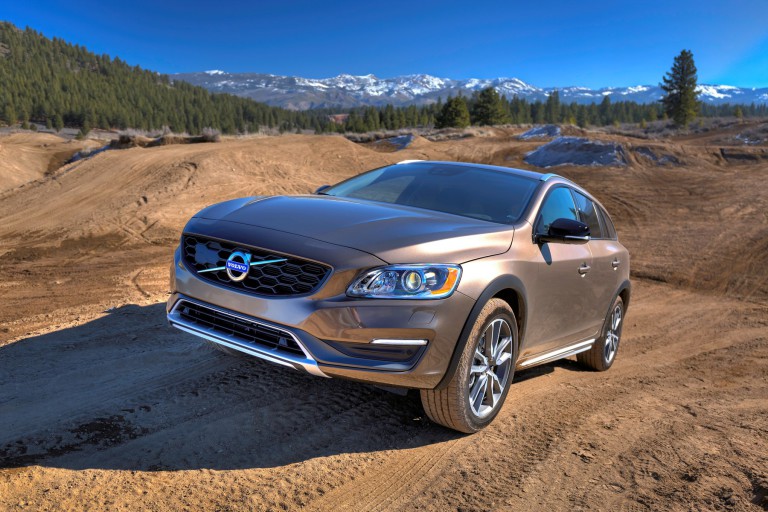 All-road, all-weather capability and rugged design.
Sporty driving feel with added 'go-anywhere' capability.
Reflecting Volvo's Scandinavian heritage and love of nature and adventure, the V60 Cross Country brings together the best of both worlds – a sporty, connected yet comfortable driving experience with the freedom to explore new horizons.
Volvo's Cross Country brand has a long and distinguished heritage. Volvo Cars was the first premium brand to offer increased all-road capability and styling on its wagons as far back as 1997 when it introduced the V70 Cross Country, creating a whole new type of car experience that has since captured the imagination of the motoring public.
"We are delighted to add the third true Cross Country model to our product portfolio. The successful combination of dynamic styling and rugged capability places the V60 Cross Country in a class of its own," said Lex Kerssemakers, Senior Vice President Product Strategy and Vehicle Line Management at Volvo Cars.
Sporty capability
"With ground clearance increased by 65mm compared to the standard Volvo V60, the Cross Country's sturdy construction offers unparalleled control on and off the beaten track, coupled with an enhanced sporty driving experience thanks to torque vectoring technology and corner traction control. The V60 Cross Country really is a getaway car – enabling an adventurous lifestyle in pure rugged form," said Lex Kerssemakers.
Offering new Cross Country 18" and 19" wheels, the Volvo V60 Cross Country comes with high profile tyres, adding comfort and off-road aesthetics, reducing road noise and providing added wheel protection whether climbing kerbs or negotiating rocky roads.
Rugged individualist design
Central to the Cross Country concept is the expression of go-anywhere capability and rugged design. It caters to those who have an active lifestyle, favouring the dirt road over the paved, handling either with ease. This is manifested in the Volvo V60 Cross Country through explicit design cues that heighten the adventurous nature of the car. With increased ground clearance, skid plates front and rear, side scuff plates and fender extenders, the V60 Cross Country conveys an imposing, muscular presence that underlies its capable nature, while integrated tailpipes reflect its sporty dark side.
The Volvo V60 Cross Country is only available in AWD derivatives.
Source: Quickpic
Go Back