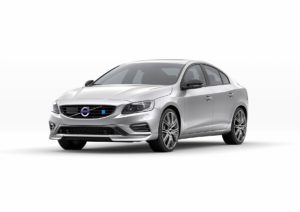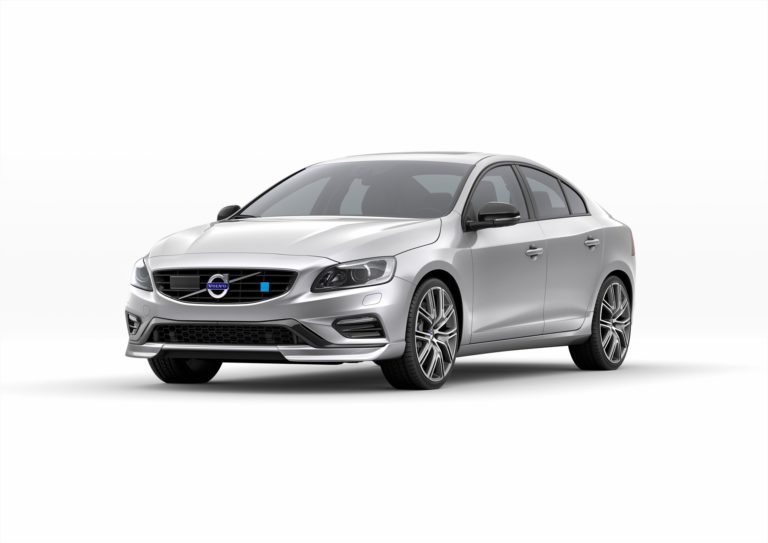 The latest version of the Volvo S60 Polestar is now available in South Africa in a limited run of just 45 units. Updated for the 2017 model year, the quickest road-going Volvo ever now sports a completely new drivetrain for enhanced performance and efficiency. Following in the footsteps of the original 3.0-litre version, of which only 28 were ever imported into South Africa, the new S60 Polestar acts as a halo model in the Volvo range.
Engineered by Polestar, Volvo Cars' performance arm, the new S60 Polestar shares even more of its DNA with the company's racing cars. The new 2.0-litre Drive-E turbocharged and supercharged petrol engine has been developed alongside a 1.6-litre version of the same engine which currently powers the Volvo S60 Polestar TC1 racing cars, which are piloted by Thed Björk and Robert Dahlgren in the FIA World Touring Car Championship (WTCC). Furthermore, the S60 polestar also shares its base chassis and engineering philosophy with the racing version.
Thed Björk elaborates: "While used in vastly different areas, these cars share more than just technology. The core philosophy is the same, developed by people with the same passion. It is about creating performance that can be used in all situations, no matter whether it's about winning a championship or being able to enjoy a safe, functional and fun-to-drive car all year round."
With 270 kW at 6 000 rpm and 470 Nm of torque available between 3 100 and 5 000 rpm, the Volvo S60 Polestar's performance has been improved and remains impressive – 0-100 km/h is now achieved in just 4.7 seconds and top speed remains electronically limited to 250 km/h. A vast increase in responsiveness has been achieved by the fitment of a new 8-speed Geartronic automatic gearbox which has been performance-optimised. A BorgWarner all-wheel drive system manages power output to all four wheels.
Extra responsiveness can be easily unleashed, along with more volume from the sonorous twin-exit exhausts, by selecting the Sport driving mode. Coupled to launch control, which unleashes the car's full potential with rapid acceleration and punchier gear changes, the new S60 Polestar easily exploits its new Drive-E power.
The performance and output gains have been achieved thanks to a bigger turbo, new conrods, new camshafts, a larger intake and a higher-capacity fuel pump, compared to the same engine in a standard S60 T6 AWD.
Naturally, an improvement in efficiency is most notable with the switch to a Drive-E powertrain. Average fuel economy on the combined cycle has been reduced to 7.8-litres per 100 km, and carbon emissions have come down to 179 g/km – a significant reduction of 22.5 per cent.
On top of this new performance-optimised equipment, Polestar has also reduced the car's weight. The Volvo S60 Polestar is now 24 kg lighter over the front axle and 20 kg lighter in total compared to the previous model. Other new features on the car include new 20-inch lightweight alloy wheels, Polestar-calibrated electro-assisted power steering and new slotted front brake discs, measuring 371 mm in diameter.
Brake callipers are by Polestar/Brembo and feature six pistons up front and four at the rear, and the suspension continues to feature adjustable Öhlins dampers for the track enthusiast who really wants to get into finer detail with their car.
"This car is properly quick," says Niels Möller, Chief Operating Officer at Polestar. "But it's more than that. It combines Polestar's 20 years of racing pedigree with Volvo's inherent pragmatism and engineering heritage. This is a very fast car that you can use every day of the year."
Most impressive however, is that the new S60 Polestar, as with the original version, is available with all available options fitted as standard.
Standard features include:
-new 20-inch Polestar alloy wheels
-automatic bi-xenon headlights with Active Bending and Active High Beam (including anti-dazzle for other road users, a feature usually restricted to LED headlights)
-auto-dimming mirrors inside and out-
-front and rear parking sensors with a rear-view camera
-CleanZone automatic dual-zone climate control with rear seat ventilation and remote pre-conditioning
-an 8-speaker Harman/Kardon multi-media infotainment system with USB, Bluetooth and Internet compatibility, and voice control
-satellite navigation
-a heated leather/alcantara steering wheel
-leather/alcantara upholstery with heated front and rear]-cyan contrast stitching
-a genuine carbon fibre 'floating centre stack'
-an active TFT digital instrument cluster
-gear shift paddles
-a sunroof
-keyless access and starting
-an active twin-pipe Polestar exhaust system
-Adaptive Cruise Control with a toggle switch to cruise control
Naturally, this Volvo also features a complete arsenal of safety equipment as standard, including six airbags, ABS, EBA, BAS, HAS, ESC and IntelliSafe, which besides City Safety (AEB) includes the likes of Lane Departure Warning, Pedestrian Detection, Blind Spot Information System, Cross Traffic Alert, Road Sign Information and a Driver Alert system.
Henrik Fries, Vice President R&D at Polestar, concludes: "All changes made to the car are about improving drivability and efficiency. The base of the new engine carries motorsport technology with solutions like the combination of turbo and supercharger, lightweight materials and more. This works hand-in-hand with our core philosophy and has enabled us to evolve the Volvo S60 Polestar."
Source:Quickpic
Go Back