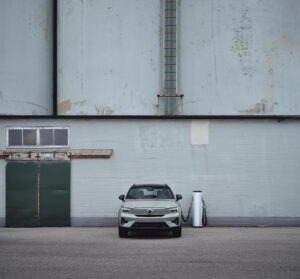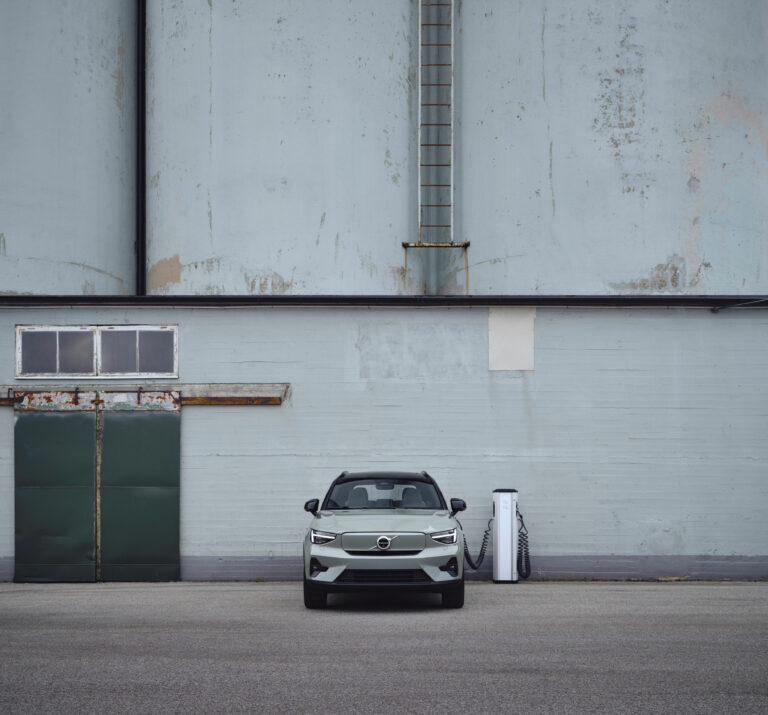 For over a century, motorists around the globe have been used to simply driving into a gas station, checking the going rate for their fuel of choice, filling up their tank and continuing their journey.
As it moves towards becoming a fully electric car maker by 2030, Volvo Cars believes it should be just as easy and convenient to charge and pay for charging if consumers are to widely adopt all-electric cars.
That is why Volvo Cars will integrate and consolidate a wide variety of charging functions and payment into its Volvo Cars app, with the ambition of making it an easy-to-use, one-stop shop for electric Volvo drivers.
With the Volvo Cars app, pure electric Volvo drivers can find hundreds of thousands of public charging stations around the globe from a broad range of charging operators, get real-time information on availability of chargers, and pay for their charging session through one single interface. Charging a pure electric Volvo car has never been easier.
"Many of us are familiar with the frustration of having to navigate multiple apps and carrying multiple cards for different charging operators," said Olivier Loedel, head of Electrification Ecosystem at Volvo Cars. "Our goal was to make life easier for our customers and remove one of the major barriers for customers to switch to an electric car. With the Volvo Cars app, we will create one digital charging platform."
In China, Volvo Cars recently signed agreements with the country's three leading charging point operators Star Charge, State Grid and TELD, who together cover more than 75 per cent of all public charging points in China. Customers can find charging, start charging by scanning a QR code and pay directly in the Volvo Cars app, through leading payment services including WeChat Pay and Alipay as well as by using V Point.
In Europe, Volvo drivers can choose from over 270,000 charging points following the integration of Plugsurfing into the Volvo Car app, which enables cross-border charging access across the continent.
In the United States, the new Volvo Cars app is expected to be rolled out before the end of the year. It is designed to build on the already successful ChargePoint in-car app for US-based Volvo Recharge customers, which allows them to search, navigate and pay for charging at one of over 25,000 charger locations.
On top of this, as of model year 2023 fully electric Volvo cars in the US will come with a complimentary three-year 250 kWh DC fast charging pass with Electrify America, as well as a subsequent 12-month Electrify America Pass+ membership.
Earlier this year, Volvo Cars USA also announced a collaboration with Starbucks in the US, where it will install as many as 60 Volvo-branded, ChargePoint-powered DC fast chargers at Starbucks locations. They will be located along a 1,350-mile route from the Denver area to Starbucks' Seattle headquarters. Plans include a charging location about every 100 miles, well within the battery range of Volvo Cars' pure electric models.
As it continues to roll out more pure electric cars and make consistent improvements to the owning and charging experience, Volvo Cars is also making investments in public charging networks in areas of strategic importance around Europe, together with local partners.
In recent months Volvo Cars has revealed investments in Powerstop-branded fast charging points in a variety of countries, including Poland, Italy and Belgium. Furthermore, in Spain the brand works together with national utility firm Iberdrola on charging points at Volvo Cars retailers. By investing in public charging at retailers and along commuter roads, Volvo Cars boosts availability of reliable public charging infrastructure in Europe that is accessible to both Volvo car and non-Volvo car customers.
Meanwhile, it has a variety of preferential pricing agreements in place. Through Plugsurfing, drivers of electric Volvo cars benefit from special rates for the first 12 months when charging at IONITY stations around Europe. In Sweden and Norway Volvo Cars has teamed up with charging operator MER to offer preferential rates in those countries. In China, owners of fully electric Volvo cars enjoy free access to AC and DC charging at three of the country's biggest public charging operators, Star Charge, State Grid and TELD.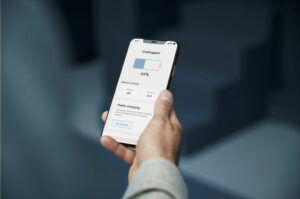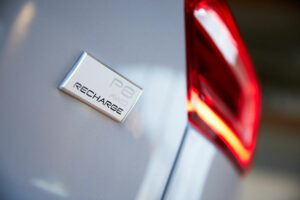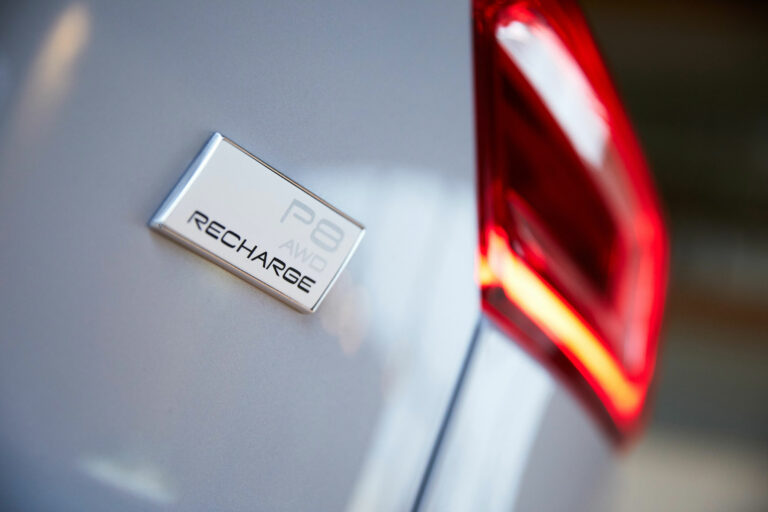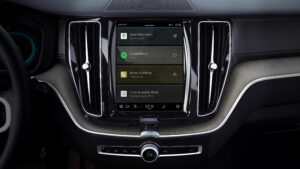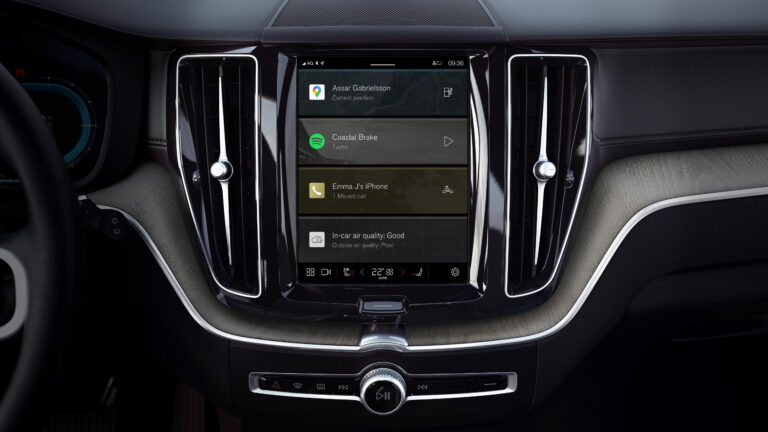 Allergies, asthma and air pollution affect hundreds of millions of people around the world in a negative way, according to data from the World Health Organisation and the World Allergy Organisation.
That is why Volvo Cars is taking steps to offer its customers ever-improving air quality inside its latest cars through cutting-edge air purification, helping people breathe cleaner air.
Volvo Cars believes that clean air offers multiple benefits from a personal health and safety perspective and will continue to make further improvements in this area as it develops its cars.
The Advanced Air Cleaner, part of the latest air purification technology available on new 90 and 60 series models has been CERTIFIED asthma & allergy friendly, by Allergy Standards Limited (ASL), removing up to 99.9 per cent of grass, tree and weed pollen allergens from incoming air.
Allergy Standards Limited (ASL) is an independent certification programme that helps consumers identify products that are suitable for people with asthma and allergies.
"By helping our customers improve the air quality inside their Volvo car, we will help reduce the adverse health effects associated with air pollution, allergens and fine particulates," said Dr. Maria Bernander, occupant health effects expert at Volvo Cars. "In addition to personal health benefits, studies have shown cleaner air can also help boost concentration which can help you stay more focused during the drive."
Moreover, drivers of the latest Volvo cars* will be able to assess whether to purify the air in the cabin of their car with the help of live data that shows actual outdoor pollen and air quality levels in the car's centre display. This in-house developed app makes Volvo Cars the first car maker to provide live data of outdoor pollen levels to drivers.
"By regularly testing and evolving the air purification features in our cars, we can increase our competitive advantage by offering a more comfortable and healthier driving experience," said Anders Löfvendahl, cabin air quality technical expert and function owner.
Cars equipped with the company's latest air purification technology also come with a sensor, launched globally in 2020 as a world-first feature in Volvo cars, that measures PM 2.5 levels inside the cabin and allows customers to compare those to outside levels.
Indicating the amount of fine particulate matters in the air, PM 2.5 levels are a widely used measure for air quality. Globally, many urban areas suffer from PM 2.5 levels that exceed recommended levels by the World Health Organisation, underlining the need to minimise their impact.
Thanks to a synthetic fibre-based filter and ionisation in Volvo Cars' Advanced Air Cleaner, up to 95 per cent of all PM 2.5 particles are kept out of the cabin in our 60 and 90 series models.
Additionally, the Advanced Air Cleaner can remove more than 97 per cent of airborne viruses that try to enter the cabin via the air filter and remove existing viral levels in the vehicle by up to 95 per cent. Results from recent tests performed by the independent Austrian research and testing institute OFI show that the viral filtration efficiency of its filter and ioniser makes the technology highly effective against airborne viruses.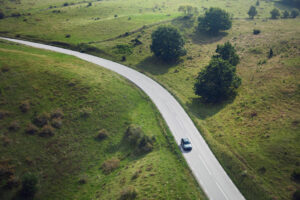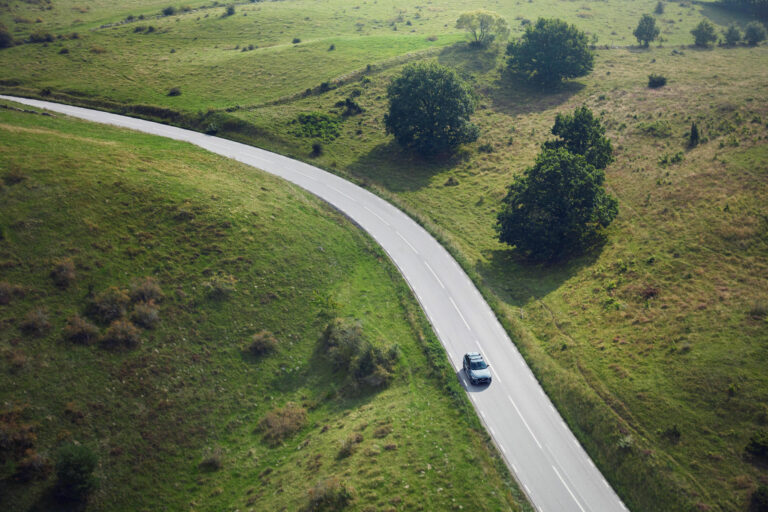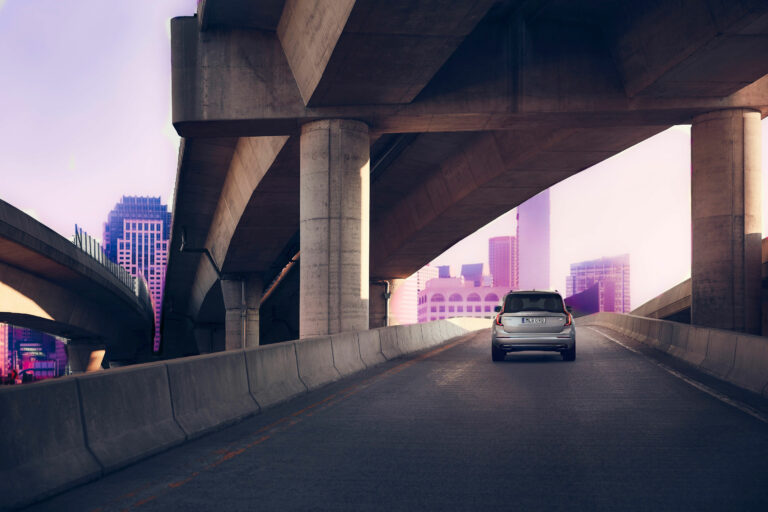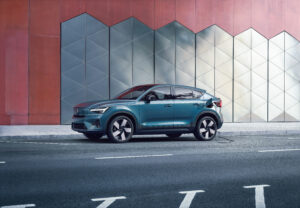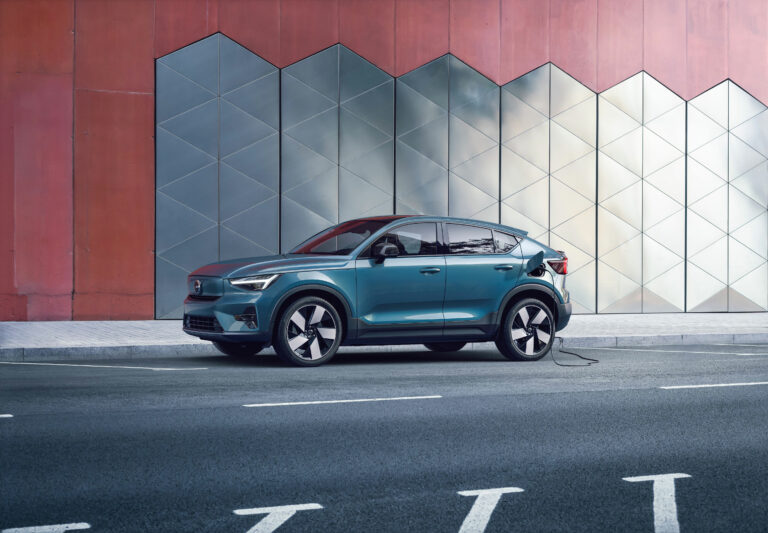 Volvo Cars is introducing a range of updates to its entire car line-up, the most prominent of which is an exterior refresh of its fully electric XC40 Recharge. The company also unveils a single electric motor variant of the pure electric C40 Recharge.
The new C40 and XC40 variants, along with all other new Volvo Cars' models, will be available through an updated offer concept, designed to make the online ordering process of Volvo cars easier and more convenient. Volvo customers will now be able to choose between different equipment levels and select the options that best suit their personal needs. The new offer structure reflects Volvo Cars' ambitions to increase price transparency, as well as reduce complexity in its model offering by focusing on attractive pre-selected variants.
When Volvo Cars first presented the XC40 in 2017, it was a fresh, creative and distinctive addition to the Volvo line-up. Five years later, it is an award-winning staple in the company's portfolio and one of the car maker's constant top sellers.
To reinforce its cutting-edge design and modern statement, Volvo Cars designers have now given the XC40 line-up a refresh. A new front bumper and a frameless grille plate keep the all-electric XC40 Recharge visually in sync with the Volvo C40 Recharge, aligning the two cars that symbolise Volvo Cars' electrification journey.
The signature Thor's Hammer headlights are augmented with state-of-the-art pixel LED light technology, enabling them to automatically adapt to traffic in front and efficiently light up the road ahead without dazzling other drivers.
Additionally, customers will receive premium leather-free upholstery options in the pure electric XC40 Recharge, as well as new exterior colours and rims, offering further possibilities for personalisation.
"As we move towards becoming a fully electric company, our design language follows," said Robin Page, head of design at Volvo Cars. "With the refreshed fully electric XC40, we continue to evolve its instantly recognisable design, creating a more modern face with a sleeker front and an even more integrated grille."
In addition to the twin motor variant, Volvo Cars has also unveiled a single electric motor variant of the pure electric C40 Recharge, expanding its fully electric offer and supporting its ambition to help more people make the switch to fully electric cars.
The new single-motor C40, with power on the front wheels, expands the company's range of fully electric variants to four, further paving the way towards its ambition of selling only fully electric cars by 2030.
The single-motor C40 Recharge comes with a 69 kWh battery and an anticipated range of up to 434 km on a single charge under the WLTP drive cycle. The battery can charge from 10 to 80 per cent of capacity in approximately 32 minutes on a fast-charging system.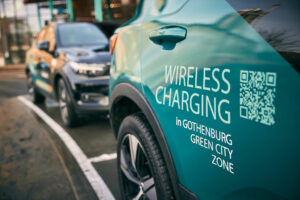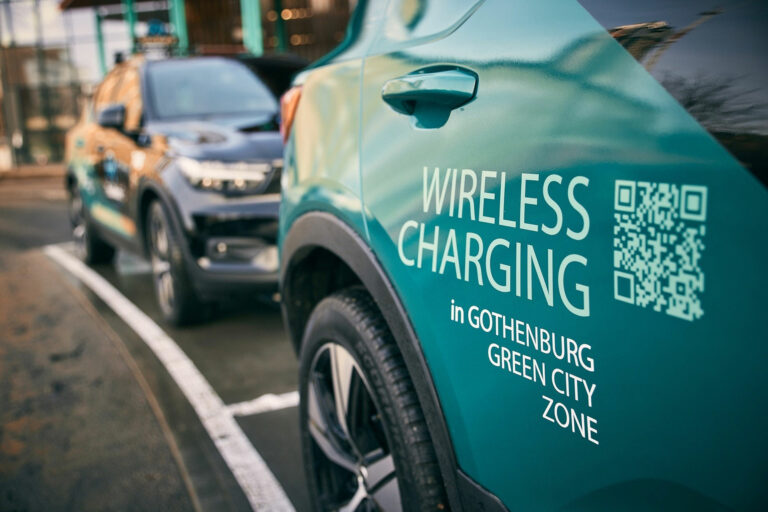 Volvo Cars is integrating and testing a new wireless charging technology in a live city environment together with selected partners, evaluating its potential for future electric cars.
Over a three-year period, a small fleet of fully electric Volvo XC40 Recharge cars will be used as taxis by Cabonline, the largest taxi operator in the Nordic region, and charged wirelessly at stations in Gothenburg, Sweden.
The wireless charging test is one of many projects outlined within the strategic initiative Gothenburg Green City Zone, under which designated areas within the city are used as live testbeds for the development of sustainable technologies.
"Gothenburg Green City Zone lets us try exciting new technologies in a real environment and evaluate them over time for a potential future broader introduction," said Mats Moberg, head of Research and Development at Volvo Cars. "Testing new charging technologies together with selected partners is a good way to evaluate alternative charging options for our future cars."
The charging stations used in the test are delivered by Momentum Dynamics, a leading provider of wireless electric charging systems. The charging starts automatically when a compatible vehicle parks over a charging pad embedded in the street, allowing drivers to conveniently charge without getting out of their car.
The charging station sends energy through the charging pad, which is picked up by a receiver unit in the car. To easily align the car with the charging pad, Volvo Cars will use its 360-degree camera system. For the fully electric XC40 Recharge cars, the wireless charging power will be more than 40 kW, making the charging speeds around four times faster than a wired 11 kW AC charger and almost as fast as a wired 50 kW DC fast charger.
In total, the Volvo cars will be used for more than 12 hours a day and drive 100,000 km per year, which also makes this the first durability test of fully electric Volvo cars in a commercial usage scenario.
Other partners involved in the wireless charging project include the company's own Swedish retailers Volvo Bil and Volvo Car Sörred, Swedish energy company Vattenfall and its charging network InCharge, the city energy company Göteborg Energi, and Business Region Gothenburg, a municipal economic development agency owned by the City of Gothenburg.
Last year, Volvo Cars took part in launching the Gothenburg Green City Zone initiative, which aims to achieve emission-free transport by 2030. Using a real city as a testing ground will enable the company to accelerate development of technologies and services in the areas of electrification, shared mobility, autonomous driving, connectivity and safety.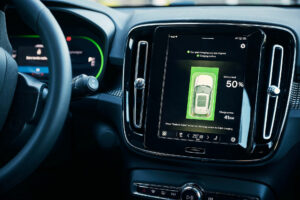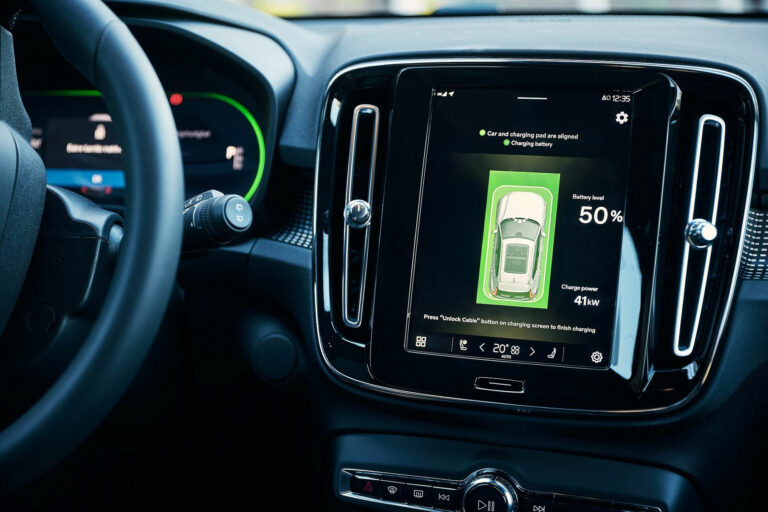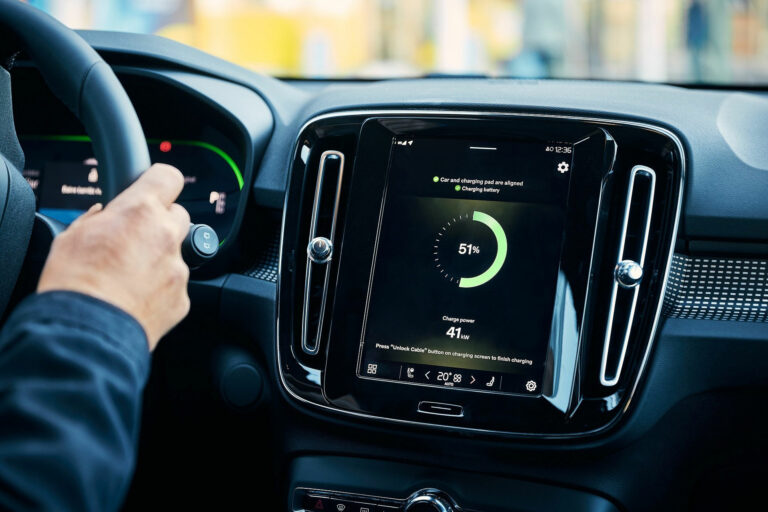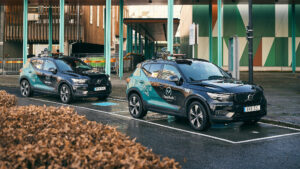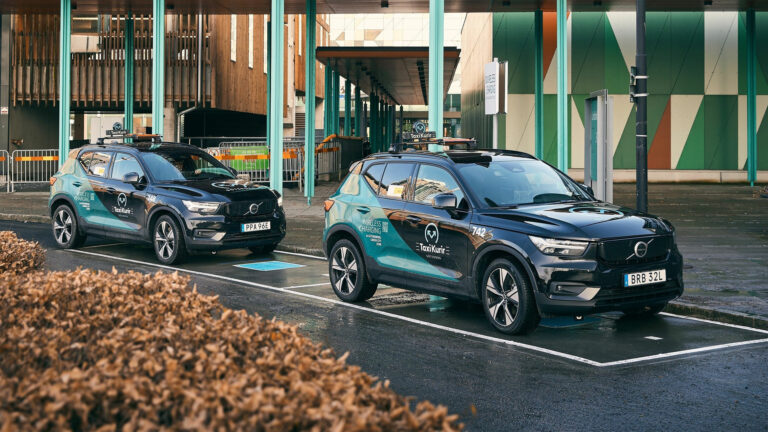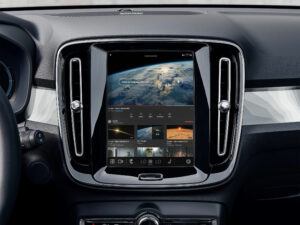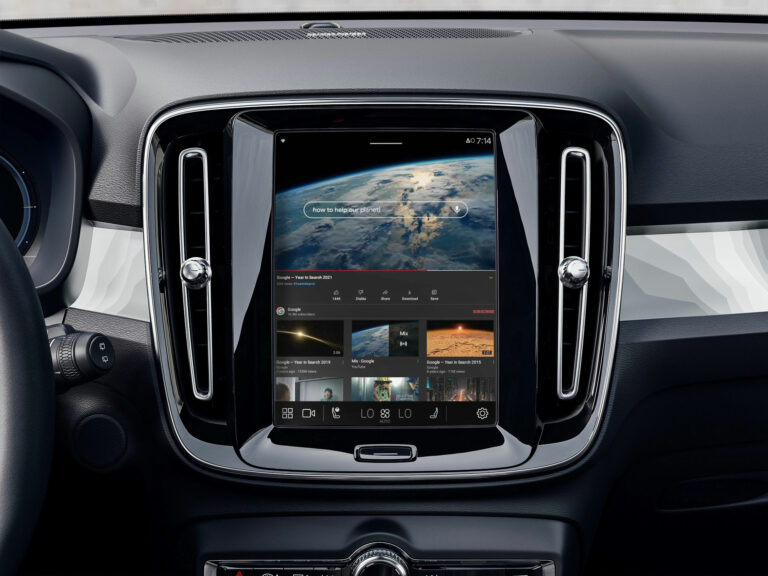 YouTube video playback will come to all Volvo cars with Google built-in, reflecting a continuation of the partnership between Volvo Cars and Google.
YouTube will be the first video platform to be featured and available for download in Volvo cars on Google Play. This is the beginning of enabling video streaming in cars.
When travelling by electric car, longer journeys might prompt a charging stop – and with video playback available in the car, Volvo drivers can spend their charging break enjoying livestreams, news, shows or their favourite creator's latest video. It can also make the waiting for takeout or for a friend more enjoyable.
Crucially, Volvo Cars does not compromise on safety and will only allow for videos to be played when the car's is fully stationary.
"Allowing our customers to watch videos while charging or when waiting to pick up their children from school is part of our promise to make their lives better and more enjoyable," said Henrik Green, chief product officer at Volvo Cars. "With YouTube and other major streaming services coming soon, our customers can enjoy their charging break instead of seeing it as just a hassle – making electric car ownership that bit easier."
The partnership between Volvo Car Group and Google started when Volvo Car Group announced it would be first to integrate an infotainment system powered by Android with Google apps and services built in.
In addition to videoplayback, Vovlo Cars and Google are today announcing that customers soon will be able to download navigation apps like Sygic and Flitsmeister, charging apps like Chargepoint and Plugshare, and parking apps like SpotHero and ParkWhiz where available.
The introduction of video playback coincides with the announcement that Volvo cars aims to seamlessly integrate with Google Assistant-enabled devices, which basically turns its cars into smart devices.
This integration with the Google Assistant-enabled devices and the introduction of YouTube allows Volvo cars to act as an extension of drivers' living environment.
Combined with an audio system that can rival many home set-ups and the inherent restful nature of Volvo interiors – a closed off environment that features noise reduction and comfortable seating – the car can serve as an extra personal space without disturbances. Since Volvo Cars' offer also includes unlimited data, customers can watch YouTube as long as they want.*
"The car is a great venue for enjoying video and audio, so I would not be surprised if this means that people spend more time in their Volvos, even when they are not going anywhere," said Henrik Green.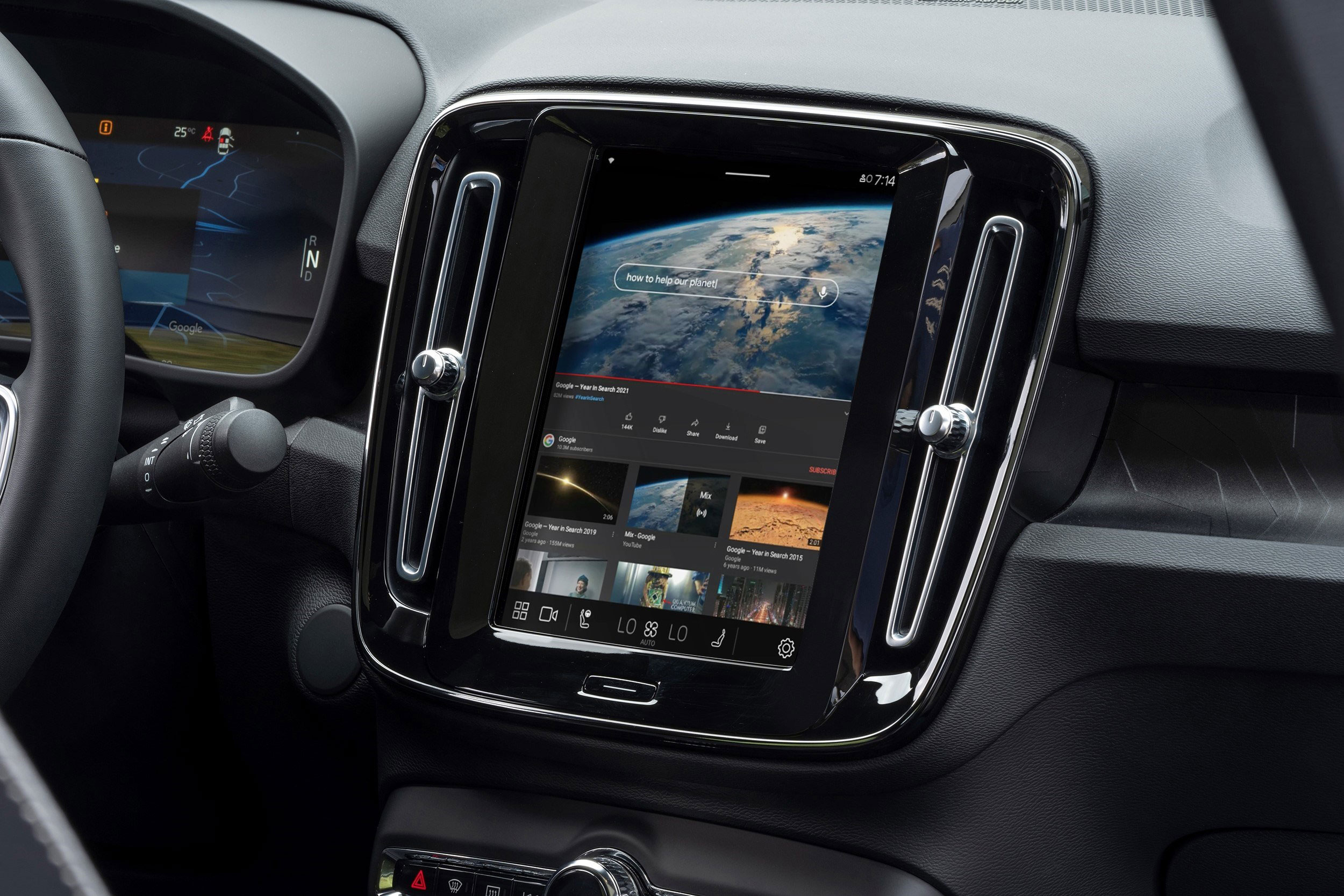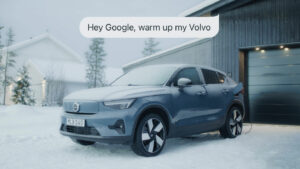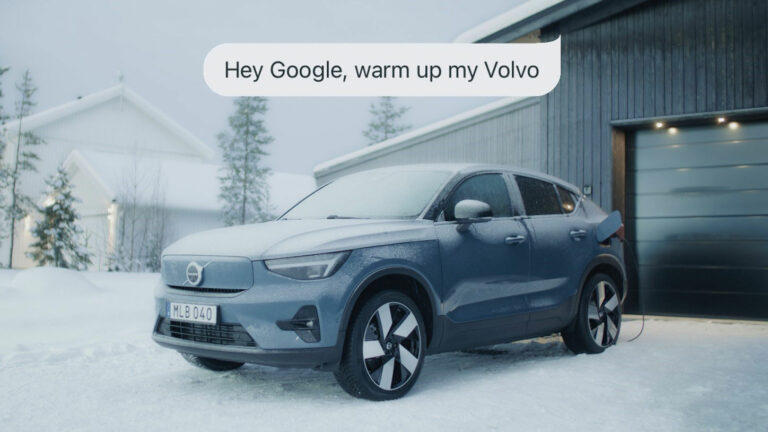 Volvo Cars will be the first car maker to directly integrate its cars with Google Assistant-enabled devices, a step in the continued partnership between Volvo Cars and Google.
This planned direct integration allows for the most seamless connection between Google Assistant and cars to date, letting Volvo Cars customers control functions in their car by issuing voice commands to Google Assistant-enabled home and mobile devices. By pairing their Volvo car with their Google account, customers can directly talk to Google in their car and remotely control a variety of functionalities, such as warming it up on a cold winter day or locking the car.
The integration with Google Assistant reflects Volvo Cars' ambition to provide its customers with convenience and peace of mind, and the list of available commands will continue to grow in the future.
With this integration, users can get help receive information related to their car remotely at any time Planned future functionalities include charging scheduling, which allows customers to set specific times when they want their car to start charging, and more.
"Volvo Car Group was first to introduce Google technology and services in our cars and we are now looking to be the first to integrate fully with Google Assistant-enabled devices – it is a natural next step in our partnership with Google," said Henrik Green, chief product officer at Volvo Cars. "This integration allows us to improve the customer experience immensely, as it gives customers the possibility to easily and securely manage their car while at home or on the go, through any personal device that has Google Assistant."
Volvo Cars also aims for the integration of its cars with Google Assistant to support the company's ongoing move towards full electrification. As a result, it aims to introduce features that can help customers reach the full carbon emission-reducing potential in their pure electric Volvo cars.
In the future, Volvo Cars aims to make the charging experience as convenient as it is productive.
For more sensitive commands – such as unlocking the car – a two-factor authentication process ensures that only the right people can hear or access the right information at the right time.
The functionality will be made available in coming months gradually to all Volvo drivers with an infotainment powered by Android that is connected to their Volvo Cars app and a Google Assistant-enabled device and in select areas where Google Assistant is available.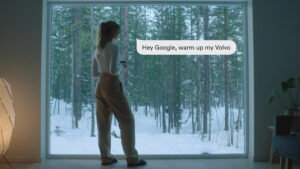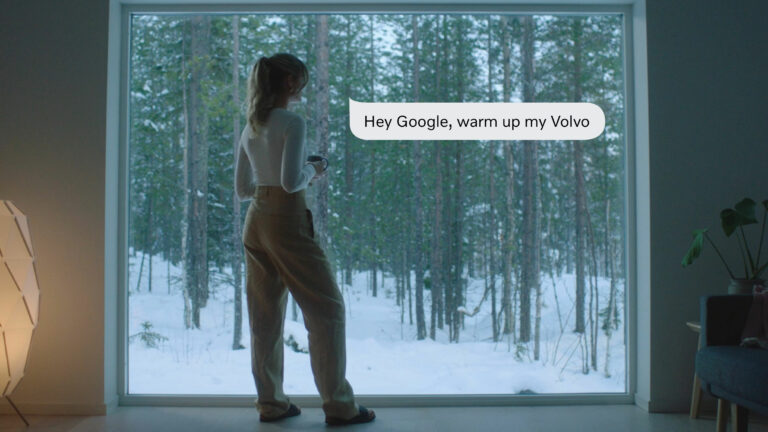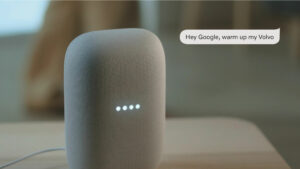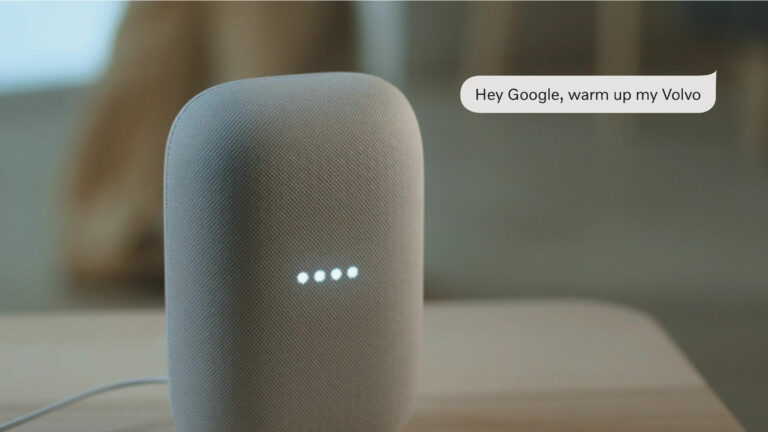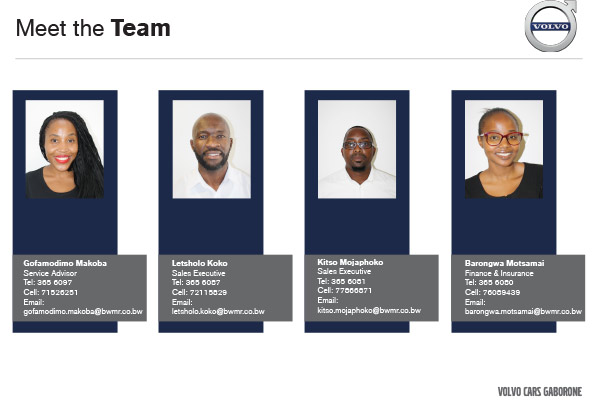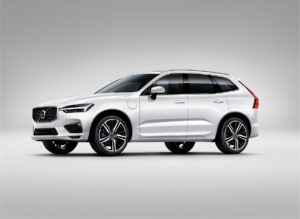 Volvo Cars' all-new XC60 has been crowned the best performing large off-roader, and the car with the best overall performance of 2017 in the prestigious Euro NCAP 2017 Best in Class safety awards.
The XC60 scored a near-perfect 98 per cent in the Adult Occupant category, and in its Large Off-Road class showed a clear advantage in the Safety Assist category with a score of 95 per cent – 20 percentage points higher than the nearest Large Off-Road competitor – underlining Volvo Cars' position as a leader in automotive safety.
"The new XC60 is one of the safest Volvo cars ever made," says Malin Ekholm, Vice President, Volvo Cars Safety Centre. "It is fully loaded with new technology designed to assist drivers, to help protect vehicle occupants and other road users, such as pedestrians and cyclists, plus mitigate collision risks. We are proud that our ongoing commitment to innovating new safety features has been recognised with another Euro NCAP Best in Class award for Volvo Cars."
The Euro NCAP award for the XC60 follows in the tracks of Volvo Cars' XC90, which in 2015 was also named the best performing large off-roader, and the car with the best overall performance that year. The Volvo V40 is another previous Euro NCAP winner, in the Small Family class.
"Our vision is that by 2020 no one should be killed or seriously injured in a new Volvo car," says Ekholm. "The achievements of the XC60 are examples of our commitment to developing the latest safety and support systems as we strive towards that vision."
The XC60 also joins the S90 and V90 in making history for Volvo Cars as the first manufacturer to hold all top three car rankings in Euro NCAP's Autonomous Emergency Braking (AEB) tests – AEB City, AEB Inter-Urban and AEB Pedestrian. The three Volvo cars are the only cars to have achieved perfect scores in all three AEB categories.
The S90 and V90 also scored highly at the Euro NCAP 2017 Best in Class awards, achieving 95 per cent in the Adult Occupant category and 93 per cent in the Safety Assist category.
The Euro NCAP award follows the XC60 being named Japan's 2017-18 Car of the Year. The XC60 also won the UK's 2017 Car Tech Awards for Best Safest Car, Best Safety Technology and Best Sat-Nav; and was crowned Luxury SUV of the Year in the UK's Professional Driver 2017 Car of the Year awards. The XC60 has also been named as one of three finalists for the 2018 North American Utility of the Year award, the winner of which will be announced on 15 January 2018.
The all-new Volvo XC60 will make its debut in South Africa in the third quarter of 2018.
Euro NCAP awards
Each year, Euro NCAP publishes a 'Best in Class' list to indicate which vehicles have performed better than their competitors launched in the same calendar year, using a weighted sum of scores for accurate comparison in each class, across four areas of assessment: adult occupant, child occupant, pedestrian and safety assist.
Source: QuickPic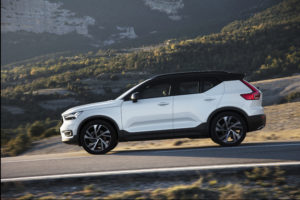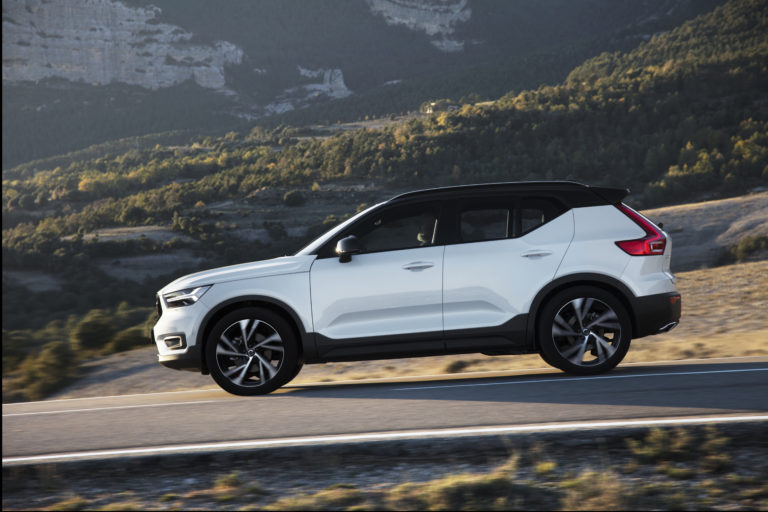 The new Volvo XC40, the Swedish car maker's answer to the popular premium compact SUV segment, is on its way to South Africa. Due for local launch in April 2018, the new SUV is set to create yet another stir for the Volvo brand in South Africa where the XC90, S90 and V90 Cross Country have paved the way for new-era Volvo cars.
The new SUV will arrive in South Africa with the choice of two trim levels (R-Design and Momentum), two engines (D4 diesel or T5 petrol), and all-wheel drive on all models. Inscription derivatives arrive later in 2018, along with a broader engine line-up which includes a D3 diesel and T3 and T4 petrols, including a selection of all- and front-wheel drive.
The new Volvo XC40 brings a breath of fresh Swedish air to the premium compact SUV segment, throwing away the rulebook to create a new motoring experience where individual style meets a functional and supremely minimalistic driving environment. A new evolution of Volvo's latest design language has resulted in an expressive and unique exterior, while a bespoke interior inherits all of Volvo's latest design elements, including the revered 9-inch Sensus Connect touch screen and digital instrument cluster. New design elements like the optional contrasting black or white roof, white mirror caps and wheels, Oxide Red leather and 'Lava' carpets, which are made from 100% recycled materials, will allow XC40 customers to express a more individualistic style than in other Volvo cars.
Functional practicality has also been a major focus on the inside of the XC40, where smart features like a removable rubbish bin, a cubby hole hook, a dedicated smartphone storage area with wireless (inductive) charging, and a multi-adaptable boot floor, transform a typically cluttered and sometimes messy car interior into a place of serenity and organised efficiency.
The XC40 also introduces the new Care by Volvo subscription model, whereby customers are able to subscribe to a car rather than buy it, for a fixed monthly fee which includes the likes of service, maintenance, insurance and other added value benefits. Care by Volvo is under consideration for introduction in South Africa.
Assertive pricing sets the tone
Volvo Car South Africa has confirmed indicative pricing for the new XC40 range and with keen figures across the board, the new XC40 will be taking a strong fight to its more established (and traditional) rivals. And, as is the case with all Volvo cars in South Africa, superior levels of standard specification as well as Volvo's class-leading safety features, some of which will be segment firsts, make the list prices even more appealing.
Source: Quickpic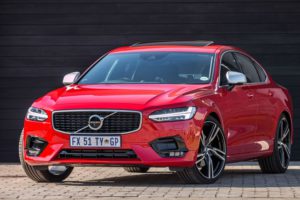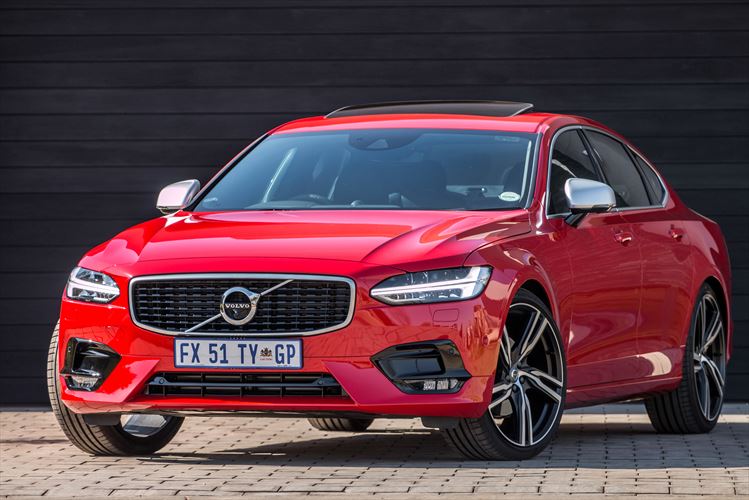 The new Volvo S90 is now available in South Africa. Making its local debut as the second brand-new Volvo since the company began its 'New Dawn' renaissance with the local launch of the all-new XC90 in 2015, the new Volvo S90 is a continuation of the new look, new feel and new luxury Volvo brand in South Africa
Marking Volvo's return to the large executive sedan segment, the new S90 offers unprecedented Swedish luxury, supreme comfort and space, modern Scandinavian design, Drive-E efficiency and semi-autonomous driving as standard on all models. The new S90, like the XC90, is built on Volvo Cars' new Scalable Product Architecture (SPA) and features a mixed offering of petrol and diesel engines, and is available in three trim levels to cater to a wide audience while also offering a broad spectrum of value and Swedish luxury.
The new Volvo S90 launches in South Africa initially with two engines – the D5 and T6, both with all-wheel drive – in Momentum or Inscription guise. Later in 2017, the D4 and T5 derivatives will follow, with front-wheel drive, and the range-topping T8 Twin Engine plug-in hybrid (PHEV) will make its way to South Africa at a later date.
Greg Maruszewski, MD of Volvo Car South Africa, elaborates: "With the new Volvo S90 we are again bringing a new level of luxury to South African motorists. Naturally, it builds on the global successes of the XC90, which has collected over 120 awards to date, including the 2016 WesBank/SAGMJ Car of the Year title in South Africa. We expect that the S90 will continue our brand's resurgence in the local context as well as globally.
"The S90 is a beautifully elegant large sedan with clean, minimalistic design elements and a truly premium interior, enhanced by our typically generous levels of standard equipment, well-priced optional extras and of course our all-encompassing warranty and maintenance plan. We know that South African buyers in this segment want class, sophistication and luxury – and with the S90 we are now able to offer them such an option which holds significant cost advantages over its main competitors in the segment.
"The S90's tag line is 'Relaxed confidence', and we truly believe this personifies the calm yet assertive nature of the largest sedan in our range."
CHAPTERS
DESIGN
Lead by Thomas Ingenlath, Senior Vice President of Design at Volvo Car Group, the new S90's svelte appearance really is something to behold. Longer, wider and lower than competitors, the sleek design is actually reminiscent of a sports coupe rather than a large sedan, and when seen on the road imparts immediate presence and commands attention.
The long bonnet is fronted by the new face of Volvo of course – where the new radiator grille, with its 23 concave vertical ribs inspired by the classic Volvo P1800 Coupe of the 1960s and the new Volvo iron mark, is flanked by Volvo's new signature full-LED headlights which are standard on all derivatives and feature the 'Thor's Hammer' daytime running light pattern. A clean and fuss-free air dam signs off the visage and leads to a long (4 963 mm), slender body.
Along the sides, a narrow glasshouse, framed by satin chrome accents, and a relatively clean side profile, is off-set by a long wheelbase (2 941 mm) and well-balanced overhangs. Large wheels, which are at a minimum 18-inches in diameter, ranging up to as much as 21-inches, lend a sporty air to the S90.
At the rear, a long overhang hints at a capacious boot (500 litres), and the large tail light clusters add enormous presence to the sassy rear end. Also exhibiting a new design signature for future Volvo sedans, the LED-based lights are carved by the edges of the boot lid, which is highlighted by the prominent Volvo word mark and model badging. The S90 is finished off by a fuss-free rear valence which features either twin round- or rhombical tail pipe finishers and a blacked-out middle section – which also enhances the sense of width.
On the inside, the new Volvo S90 is clearly related to the XC90 – albeit with a unique design overhaul for the sedan execution. Space is plentiful and the play on light which enters the cabin is the epitome of Swedish design ethos. Real textures like open-pore wood, aluminium, leather and glass abound, ensuring that no matter which elements may come into contact with occupants of the S90, they always sense absolute class and sophistication.
The dashboard is underscored by a unique metal spline that runs from door to door, which visually grips the outermost air vents and highlights the central infotainment interface. The same as that which features in the XC90, the 9-inch HD Sensus Connect touch screen interface takes pride of place and, uniquely for the S90, is flanked by gorgeous vertical air vents which feature an 'air blade' design with solid metal, diamond-cut shutter knobs – which were originally seen in the Volvo Concept Coupe of 2013, a car which shares much of its design elements with the new S90.
Also unique to the S90 are the three-dimensional décor inserts, which feature on the doors and across the dashboard. Available in a variety of materials including open-pore Linear Walnut, polished Dark Flame Birchwood and Metal Mesh, the visual and textile elements create a truly unique sensory experience. Other design highlights include Volvo's signature frameless rear view mirror with standard auto-dimming functionality, diamond-cut roller knobs for the audio system and Drive Mode selector, and of course the standard 12.3-inch HD digital instrument cluster in all derivatives.
The seats, which are of course exceptionally comfortable, have been designed around the human spine and are covered in high-quality leather in all models. The front seats also feature a unique impact-absorbing mechanism which is designed to collapse in the event of the vehicle becoming airborne during a crash, in order to minimise the potential for spinal injuries. In the rear, leg room is excellent, with as much as 911 mm available between the rear passenger's hip point and the front seat floor mounts.
SENSUS CONNECT
Like the XC90, the new S90 features minimal arrays of buttons, especially on the dashboard. The 9-inch high definition Sensus Connect interface is responsible for most in-car functions, from entertainment and telephony to settings, climate control and navigation. Designed around the same principles as today's leading smart devices, the tablet-style interface with its portrait orientation is easy to use, responsive (even while wearing gloves) and intuitive, with tap, pinch and swipe gesture controls and customisable shortcuts, giving the driver quick and easy access to their preferred vehicle functions. Various themes are available for the Sensus Connect interface and the instrument cluster, allowing drivers the choice of classic, minimalistic, metallic and sporty overtones.
The 'home' screen houses four main tiles, with the first three dedicated to navigation, entertainment and telephony. The fourth is a wildcard, dedicated to other functions which the driver may access at any given moment. What sets Sensus Connect apart from other touch-based Human-Machine Interfaces (HMI) is that these expandable main tiles are always visible and accessible, collapsing around that which the driver wants to focus on – which means there is no need to navigate back and forth between menus or screens to access previously-used functions while driving.
Two supplementary screens offer shortcuts to apps and other vehicle information systems, and a full spread of important vehicle functions like the parking sensors, traction control, camera activation and supplementary safety systems like Lane Keeping Aid. These shortcuts can all be rearranged so that the driver has immediate access to their preferred functions without needing to find a specific shortcut while on the move.
Climate controls for the standard dual-zone automatic climate control system are accessible at any time, remaining visible at the bottom edge of the screen and expanding when tapped. When fitted with optional 4-zone automatic climate control, a secondary climate control unit for the rear seats is included with touch-based temperature and fan speed controls for rear occupants.
Naturally, a full settings menu which allows the driver to adjust endless aspects of the car is also on hand, alongside a fully-digital owner's manual with smart search functionality.
Standard navigation
All S90 derivatives feature satellite navigation as standard, with pinch zoom and real-time traffic updates. Available also with free map upgrades for life, the system is easy to use and can be effortlessly programmed with searchable points of interest, favourites and full itinerary logging.
Entertainment system and connectivity
Fitted as standard with ten high-quality speakers, entertainment in the new Volvo S90 is always a premium experience. Bluetooth, USB, aux and radio functionality are available as standard, with an optional CD player available as well.  Internet connectivity also features as standard, with the S90 able to tap into a smart device's network connection or an external Wi-Fi network which enables apps like TuneIn internet radio, connected service booking and downloadable vehicle updates.
Other USB-based content including photos and HD videos can also be viewed on the Sensus Connect screen, provided the vehicle is stationary and in Park.
Smartphone Integration and telephony
Apple CarPlay and Android Auto1 are both available in the optional Smartphone Integration package, which enables owners of Apple iPhones or Android-based smartphones to connect their devices directly to the Sensus Connect interface, which then provides a direct link to the device via a dedicated, secondary USB port. While connected, the phone can remain hidden and on charge, in the centre console. These third-party interfaces are integrated seamlessly within the Sensus Connect interface and provide access to phone, messages, maps, music and selected other phone functions depending on the platform, all within a familiar iOS- or Android-based environment. The car's three default tiles of course remain visible at all times for easy access.
Regardless of the presence of Smartphone Integration, conventional Bluetooth connectivity is of course available as standard and provides a wireless link between phone and car via a dedicated, always-visible tile on the Sensus Connect screen. Full access to call logs, contacts and SMS messages is included, with dictation or on-screen typing or writing available to reply to text messages directly via Sensus Connect.
Voice control
Voice control is also fitted as standard to all derivatives and is effective in managing aspects of navigation, phone, climate, media and other vehicle functions. Adept in understanding the multitude of South African accents, the system makes it even easier for the driver to maintain full focus on the road while adjusting the temperature and fan speed, or making an important call.
SEMI-AUTONOMOUS AS STANDARD
Dramatically increasing the inherent value of all S90 derivatives – and moving one step closer towards fully-autonomous cars – is the fact that all S90 derivatives are semi-autonomous up to 130 km/h as standard. Working hand-in-hand, Adaptive Cruise Control and Pilot Assist enhance the S90's driveability and allow drivers to hand over control to the car in varying degrees of engagement.
Available with a toggle option to conventional cruise control, should the driver prefer not to enjoy the benefits of an adaptive system, Adaptive Cruise Control (ACC) uses radar and a camera to manage the S90's speed in relation to the car in front, when applicable and up to 200 km/h. The system reacts readily to changing conditions, and is capable of bringing the S90 to a complete stop.
As an extension of ACC, new-generation Pilot Assist, which has been available in South Africa in the XC90 since late 2016 already, takes things a step further. Activated manually, the driver can also allow the S90 to control steering input at speeds up to 130 km/h, provided there are clear lane markings on both sides of the car. This 'driver in the loop' system is provided as an outright assistance feature and requires the driver to keep at least one hand on the wheel and maintain focus on the road at all times – but with its gentle steering inputs allows the driver to relax behind the wheel to a large extent. It is important to note that semi-autonomous systems are restricted in how much acceleration, braking and steering force they may apply, and that the driver is always legally responsible for driving the vehicle. The driver can at any time override Pilot Assist by applying the brakes, applying steering force or switching back to ACC.
Pilot Assist comes in particularly handy on the daily commute and especially when stuck in a traffic jam.
DRIVE-E POWERTRAINS, EFFICIENCY AND PERFORMANCE
Mirroring those of the XC90, the new Volvo S90 is also available with a range of petrol and diesel engines, as well as front- or all-wheel drive. All models feature the silky-smooth 8-speed Geartronic automatic transmission. All engines are part of the Drive-E engine family – designed by Volvo, for Volvo. The modular, aluminium engines are all 2.0-litres in capacity and all feature forced induction – for a great balance between performance and efficiency with real-world merit.
Diesel engines
Diesel power is provided by either the D4 or D5 engines. The D4 is twin-turbocharged to produce 140 kW at 4 250 rpm, with 400 Nm of torque on hand between 1 750 and 2 500 rpm. The quiet and smooth-running engine is mated to the front wheels only and brings excellent efficiency to the table, right from the get-go. Consisting of a serial, sequential, low- and high-pressure two-stage twin-turbo system, advanced boosting on the D4 engine is based on a refined version of the boosting technology first introduced in Volvo cars in 2008. As then, advanced boosting enables the delivery of increased power and drivability, but with lower fuel consumption. The two-stage turbo system also allows for better low- and high-speed response.
Average fuel economy is 4.4-litres per 100 km on the combined cycle, with corresponding carbon emissions of 116 g/km coming in below the national taxation threshold. Performance figures are respectable, with a 0-100 km/h time of 8.2 seconds and a top speed of 230 km/h.
The D5 engine which features PowerPulse technology is a game-changer. Powering all four wheels and featuring a two-stage, series-sequential twin-turbocharger system with variable geometry, the engine is further augmented by a 2.0-litre tank of compressed air. Available on demand, the compressed air is fed through to the high-pressure turbo on pull-away and under light throttle inputs for instant spool-up, effectively removing the turbo lag that tends to characterise high-output diesel motors. The tank is topped up immediately and quickly after each activation, ensuring another fresh burst is ready to be used, and Volvo Cars is the only manufacturer currently using this technology.
Outputs are impressive – 173 kW is produced at 4 000 rpm, while a meaty 480 Nm of torque is on hand from 1 750 to 2 250 rpm. Below this rev range, PowerPulse ensures a smooth driving experience, with the results making the engine actually feel more normally-aspirated rather than turbocharged.
Naturally, the D5's efficiency is as impressive as its output – average combined consumption is just 4.8-litres per 100 km and carbon emissions are as low as 127 g/km. Performance is real-world impressive, with the 0-100 km/h sprint achievable in just 7.0 seconds, and top speed is 240 km/h.
Advanced combustion – diesel
i-ART (intelligent Accuracy Refinement Technology) represents the latest diesel fuel system technology. The system rail pressure of up to 2 500 bar is increased compared to previous systems of 1 800 to 2 000 bar. Thanks to a pressure sensor and an intelligent chip in each injector, it is possible to gather accurate information from each injector, resulting in much-improved control of the injected fuel quantity. This accurate and compensating injection system delivers up to 9 injections per combustion cycle for precise combustion control. As each injector responds to real-time changes in its cylinder, the constantly variable injection can compensate for variations due to production and aging of the system. This precise control of the combustion cycle means that consumption can be balanced to meet state-of-the-art attribute levels and deliver up to 2 percent improved fuel efficiency. Volvo Cars was the first European car maker to introduce i-ART technology in its cars.
Petrol engines
On the petrol front, two options are available. The T5 with front wheel drive sees 187 kW (at 5 500 rpm) and 350 Nm (between 1 500 and 4 800 rpm) on hand for swift performance and an enjoyable drive. Efficiency from this high-pressure turbocharged engine is good – average combined fuel consumption is 6.5-litres per 100 km and carbon emissions are 149 g/km. 0-100 km/h takes 6.8 seconds, and top speed is 230 km/h.
The T6 engine, mated to all-wheel drive, is the cream of the crop. Featuring a turbocharger and a supercharger, which supplements the turbo and takes care of low-down grunt until 3 500 rpm, power and torque is effectively available on demand – the T6 engine produces 235 kW at 5 700 rpm and 400 Nm between 2 200 and 5 400 rpm. The resulting performance is gutsy, with the 0-100 dash completed in 5.9 seconds, with top speed limited to 250 km/h.
Despite the high output, the T6 remains impressively efficient, able to achieve 7.2-litres per 100 km on the combined average, with carbon emissions of 165 g/km.
Advanced combustion – petrol
The combustion system designed for the petrol engines comprises a centrally mounted spark plug and injector with a unique spray layout that provides a homogeneous air-fuel mixture. This central direct injection technique enables stratified start and an effective catalyst heating mode that outperforms Port Fuel Injection (PFI) and side mounted Direct Injection engines, resulting in low fuel consumption and enabling Euro6 and LEVIII emission compliance, and improved low-end torque compared with PFI by using scavenging and charge cooling by direct fuel injection. The intake ports are designed to generate a high tumble motion, promoting the mixing of air and fuel during the intake stroke. In the succeeding compression stroke, this tumble motion is broken down into turbulence, accelerating the combustion speed. The combustion is therefore very stable, enabling a high degree of internal EGR, which minimises pumping losses, hence reducing fuel consumption. Special efforts were made to achieve a combustion system that is knock-resistant. The cooling water jacket, intake ports, spray target and combustion chamber geometry were fine-tuned, enabling a fuel-efficient, high compression ratio of 10.8 for the T5 engine and 10.3 for the T6.
Geartronic and AWD
The 8-speed Geartronic automatic transmission found in all S90 models is also a vital part of Drive-E powertrain technology. The single-clutch, planetary automatic gearbox offers quick and smooth shifting, converter technology for powerful launches, a high torque capacity considering its small size and low weight and integrates stop-start technology in all derivatives with an electric oil pump keeping the transmission ready for re-start.
The D5 and T6 all-wheel drive versions of the S90 feature a highly-efficient BorgWarner all-wheel drive system. A compact and lightweight coupling (BorgWarner Gen. 5) distributes the engine's power between the front and rear wheels. Under normal, dry conditions, practically all of the power is distributed to the front wheels. The system constantly calculates the need for torque on the rear wheels and can instantly redistribute up to 50 per cent of the engine's torque rearwards. When at a standstill, full all-wheel drive is always engaged to prepare for maximum traction during acceleration off the line.
Drive Modes
Three main Drive Modes are available in the new S90 – Comfort, Eco and Dynamic. Selectable via the diamond-cut Drive Mode selector on the centre console, the driver can adjust the engine and gearbox characteristics, as well as the car's responsiveness, as they wish. When fitted with optional air suspension the Drive Mode selector also adjusts the ride characteristics of the car. In Comfort and Eco modes, ride is kept relatively soft and compliant. When switched to Dynamic, the ride adopts a firmer setup for increased feedback and improved handling.
A fourth Drive Mode is also available for S90 drivers to customise a host of driving elements to their exact taste. Individual mode allows the driver to select preferred settings for, amongst others, throttle and gearbox responsiveness, engine mapping, ride characteristics and the level of steering feedback.
CHASSIS AND SUSPENSION
Built on Volvo's SPA platform (Scalable Product Architecture), the new S90 has benefitted from unprecedented freedoms between the design and engineering departments. With ultramodern production methods and design possibilities, and the ever-increasing need to cram more technology under the skin, the modular and almost entirely flexible platform means that designers see more of their imaginative elements making production, because the engineers are better equipped to integrate their multitude of complicated elements behind creatively-shaped sheet metal.
SPA is entirely flexible in terms of width, height, length, wheelbase, ground clearance and body style, meaning that a full-size, 7-seat SUV like the XC90 can be built on the same platform as a sporty mid-size sedan, for example. Only the space between the firewall and front axle remains fixed. It is this overall flexibility and the ability to share one platform between multiple vehicle lines which makes development more cost-effective, shortens lead times between the first design sketches and the production vehicle, and even the amount of time it takes to build different cars on the same production line.
Suspension in the S90 is similar to that of the XC90, with a double wishbone and coil spring setup at the front with a stabiliser bar, and an integral axle with transverse composite leaf spring employed at the rear along with hydraulic dampers and a stabiliser bar. It is this transverse leaf spring which gained widespread acclaim in the XC90, and the effect of creating a truly comfortable and cosseting ride has been achieved yet again in the S90. And, due to the lack of traditional coils and the turrets that go with them, the S90's boot is an unimpeded and wide-opening cavity with flat sides and no encroaching suspension housings whatsoever.
Available as cost-effective optional equipment, 2-corner air suspension with Active Chassis adaption replaces the rear transverse leaf setup. The air suspension with self-levelling functionality makes the S90's ride even more compliant, with exceptional damping and rebound rates for a truly luxurious drive. Active Chassis control, which includes the addition of active shock absorbers up front, allows damping to be constantly adapted according to changing driving conditions as detected by the car or the selected Drive Mode – with a softer ride on hand in Comfort and Eco modes, adapting to a firmer setup in Dynamic mode.
SAFETY EQUIPMENT
As can be expected, the new S90 picks up on the high precedent set by the XC90 and as such features all of Volvo's latest safety systems as standard. This naturally includes ABS, EBD, EBA, stability and traction control, hill start assistance and six airbags, and Volvo's Side Impact Protection System (SIPS) and Whiplash Protection System (WHIPS). Volvo's patented safety cage is also employed in the S90's body construction, with high-tensile Boron steel (35%) and a mix of other metals ensuring that the passenger compartment remains intact and that other parts of the car can absorb energy effectively, in the event of a collision.
Coincidentally timed with the launch of S90 in South Africa, Euro NCAP announced on 25 January that the new S90 achieved the expected 5-star safety rating as well as full-marks for autonomous emergency braking for pedestrians (Pedestrian AEB). Valid as well for the S90's estate sibling, the V90, this means that the top three best-ever safety ratings achieved at Euro NCAP belong to Volvo cars – naturally including the XC90 which raised the bar in 2015.
A number of supplementary "IntelliSafe" safety systems are also on hand as standard to assist in preventing accidents, or at least minimising the potential for damage and injury should a crash be unavoidable.
City Safety is an autonomous emergency braking system designed to avoid or mitigate impacts with a leading vehicle. City Safety first issues a loud warning sound and prepares the brakes for maximum stopping power, and then can apply up to 100% braking force if the driver does not react in time. Seat belts are also tightened.
City Safety also includes:

Pedestrian Detection: can detect and avoid collisions with pedestrians. Should an impact be unavoidable, the system will have at least reduced the S90's speed and so reduce the potential injury as a result, at speeds up to 70 km/h. Complete avoidance is possible at speeds up to 45 km/h.
Cyclist Detection: able to detect cyclists, warns the driver and the vehicle brakes autonomously if the driver does not react. The car's speed can be reduced by up to 50 km/h in such scenarios.
Large Animal Detection: utilises radar to detect large animals like moose and horses. The driver will be warned and prompted to brake, at which point the car can apply additional brake pressure to support avoidance if needed. If the driver does not react, the system applies the brakes to mitigate the possible effects of an impending collision. The car's speed can be reduced autonomously by up to 15 km/h.
Autobrake at Intersections is designed to stop the car autonomously if the driver turns into the path of an oncoming vehicle – a world-first which debuted in the XC90.

Run-off Road Mitigation and Protection with Road Edge Detection is able to detect the edge of the road, between 65 and 140 km/h. Should the car approach the edge, steering force is applied to nudge the car back into its lane. If this input is insufficient to avoid run-off, the S90 is then able to brake in order to reduce speed as much as possible before run-off, and then protect against the effects of a run-off road scenario and brace for impact. Launched in the XC90, Run-off Road Protection tightens the front seat belts, and the energy-absorbing front seats are able to minimise potential spinal injuries if the vehicle becomes airborne.
Rear Collision Warning is able to detect an impending collision from the rear and will flash the tail lights to try and alert the following vehicle to the potential impact. It also applies the S90's brakes to reduce the chances of a knock-on frontal impact if the S90 is stationary.
Distance Alert advises the driver when they are following the car ahead too closely. It links back to City Safety, ensuring a safe minimum following distance is observed so that, if necessary, the relative collision avoidance systems are most-effective.
Driver Alert Control uses sensors to monitor the driving behaviour of the driver. If the system detects possible fatigue or lack of concentration, the car will suggest that the driver takes a break. Linked to the navigation system, nearby rest stops, refreshment facilities and hotels may also be suggested.
Lane Keeping Aid and Lane Departure Warning work together or on their own to assist the driver to stay safely in a lane. The driver is able to activate or deactivate one or both of the systems, depending on their preferences behind the wheel. Lane Departure Warning offers audible or vibration feedback through the steering wheel to alert the driver that they are wandering out of their lane. Lane Keeping Aid, when activated, takes things a step further by applying steering torque to gently guide the S90 back into its lane.
Road Sign Information uses the navigation system and real-time camera detection to inform the driver of certain road signs – like speed limits and no-overtaking zones. An audible or visual warning system is also available to alert the driver when they exceed the speed limit by a margin of their choice.
Two optional supplementary safety systems are also available:
Blind Spot Information System (BLIS) utilises radar sensors to monitor for vehicles in the S90's blind spots. BLIS can also detect fast-approaching vehicles from up to 70 metres behind the S90.
Cross Traffic Alert (CTA) is linked to BLIS, utilising the same sensors to warn the driver of approaching vehicles or pedestrians from up to 30 metres on either side of the S90. Useful when reversing out of a parking space where obstacles make it difficult to see oncoming vehicles or pedestrians, a warning sound and symbolic representation on the Sensus Connect screen alert the driver.
Taking on a safety role as well as being a styling highlight are the full-LED automatic headlights with Active Bending and Active High Beam technology. The lights not only offer energy-efficient and long-lasting lighting technology as standard, but have been designed to provide maximum effective illumination at all times. The Active Bending technology allows the headlights to swivel in accordance with steering wheel input, and the front LED fog lights with cornering activation are used to extend this effect when turning around corners at low speeds or reversing. Active High Beam means that the Volvo S90 can provide full high beam illumination at all times without blinding other road users. Utilising the S90's IntelliSafe camera, the system is able to detect leading or approaching vehicles and actively block out sections of light while maintaining full brightness on the surroundings.
TRIM LEVELS AND EQUIPMENT
Again mirroring those of the XC90, each model of the S90 range is available in three trim grades, each of which offers different levels of style, luxury and value for money. Momentum models, which introduce the range in South Africa, maintain a high level of standard equipment, some of which remains available only as costly optional equipment in rival vehicles in the segment. Inscription models offer a more luxurious look and feel as standard, while forthcoming R-Design models add a sportier, more aggressive aspect to the range. More detail on R-Design variants will be made available at a later date.
A total of 13 exterior colours and 12 interior schemes are available for the new S90.
Standard equipment
Distinguished visually by the piano black radiator grille and round tail pipes, Momentum models set a high standard for the S90 range. Standard exterior equipment includes chrome window detailing, electric folding side mirrors, automatic full-LED headlights with Active Bending and Active High Beam, front LED fog lights, rain-sensing wipers, rear parking sensors and 18-inch alloy wheels. On the inside, standard kit includes full leather upholstery, comfort seat padding, a powered driver's seat with electric adjustment (including lumbar) and memory, Iron Ore décor inlays, a 12.3-inch digital instrument cluster, the 9-inch Sensus Connect interface, satellite navigation, a 10-speaker high-performance audio system, 2-zone automatic climate control, split-folding rear seats with a ski hatch, mid-level interior illumination, a leather steering wheel with full multifunction support, a leather gear lever, the diamond-cut Drive Mode selector, fully-automatic and laminated windows all-round, metal door sill mouldings, and a 12-volt power socket in the boot.
Even more luxury can be found as standard on Inscription derivatives. Over and above Momentum specification, Inscription models include the chrome-accented front grille with chrome bumper accents and side sill trim, rhombical tail pipes with glossy black bumper detailing, chrome door handle trim and 19-inch alloy wheels. Inside, Nappa soft leather upholstery, Metal Mesh décor inlays, a powered passenger seat with memory, power-adjustable side support for both front seats, high-level interior illumination with adjustable ambient colour settings, and illuminated door sill mouldings all feature as standard.
Optional equipment
Designed to enhance standard specification but maintain the value proposition, a host of optional equipment is available either as standalone extras or in carefully constructed and cost-effective packages, from the factory. Highlights include keyless entry and starting, a graphical head-up display, BLIS and CTA, a reversing camera, Park Assist Pilot including front parking sensors for semi-autonomous parallel and perpendicular parking with a Park Out function, the remarkable Visual Park Assist 360-degree HD camera system as first seen in the XC90, tinted glass, side- and rear window sun blinds (electric for the rear window), a leather dashboard and door uppers, 4-zone automatic climate control with touch controls for the rear passengers, CleanZone automatic air quality system, auto-dimming side mirrors, heated front and/or rear seats, massaging front seats, ventilated front seats with perforated Nappa leather, a heated steering wheel, power-folding rear seats, electric folding rear headrests, a 230V power outlet (2-pin), gear shift paddles, a compass, a CD player, Smartphone Integration, an electric boot lid with hands-free opening and closing, integrated child booster seats in the rear, an electric sunroof, air suspension (rear only), and the exceptional 19-speaker Bowers & Wilkins audio system also first seen in the XC90.
The latter has been custom-designed for Volvo and features remarkable clarity, bass (thanks to a subwoofer which is integrated into the chassis) and sound reproduction – having been modelled in environments like the Gothenburg Concert Hall in Sweden and London's Abbey Road Studios. The result of the collaboration between Bowers & Wilkins and Volvo Cars uses a combination of high-performance, low-distortion speaker designs, including extended range aluminium tweeters and Kevlar® midrange units, reflecting components found in Bowers & Wilkins' award-winning premium loudspeakers. It also features a centre speaker with Bowers & Wilkins tweeter-on-top technology for the first time in a sedan, providing a more open, spacious sound experience.
Source: Quickpic